0
Mashrabiya Box
The History
The mashrabiya pattern is an integral historic icon of Kuwaiti architecture. Used around old homes in Kuwait the perforated mashrabiya bricks provided a screening method that facilitated privacy during spectatorship in Kuwaiti homes.
The viewer-spectator relationship has been a strong influencer in Kuwaiti architecture and design. Kuwaiti society is highly social in its family and community dynamics. Viewing and analysing the general public is an important past time that helps us understand the constraints of our cultural and moral dynamics.
In the past families would socialise and sleep on the rooftops of their homes, when the weather permitted. The mashrabiya facade allowed the families to view people on the street level while being hidden from view from the general public. This was possible because of the proportions and density of the pattern and the extreme angle of viewing.
The Product
The Mashrabiya Jewellery Box extends the analogy to a small, stacking, brass box. The box parallel's the poetic moment of the precious, protected family shrouded from the public view. It uses the same extreme viewing angle and form language of the rooftop.
The modular box can be stacked in different arrangements that showcase the pattern in multiple configurations, similar to the varied configurations found in old Kuwaiti homes. For example the mashrabiya bricks would sometimes be utilised on the exterior side of walkways and stairways and extend around the facade of the home.
The unique pattern on the Mashrabiya Box is a tribute to Ahmed Albanna's carpentry in Kuwait City. The establishment was erected in 1957, and is the oldest operational carpentry in Kuwait. Ahmed Albanna, Kawther Alsaffar's great grandfather, was one of the establishing architects in Kuwait bringing important technology and advancements to the country, such as cement. The jewellery box highlights the carpentry as an important fabrication partner to the Saffar brand.
Please contact us for sales inquiries.
Material
Brass
Dimensions
L 8.5 × W 8.5 × H 3 cm
Credits
Sculptures | Kawther Alsaffar
Machining | Senol Ince
Photography | Mohamad Chehimi

0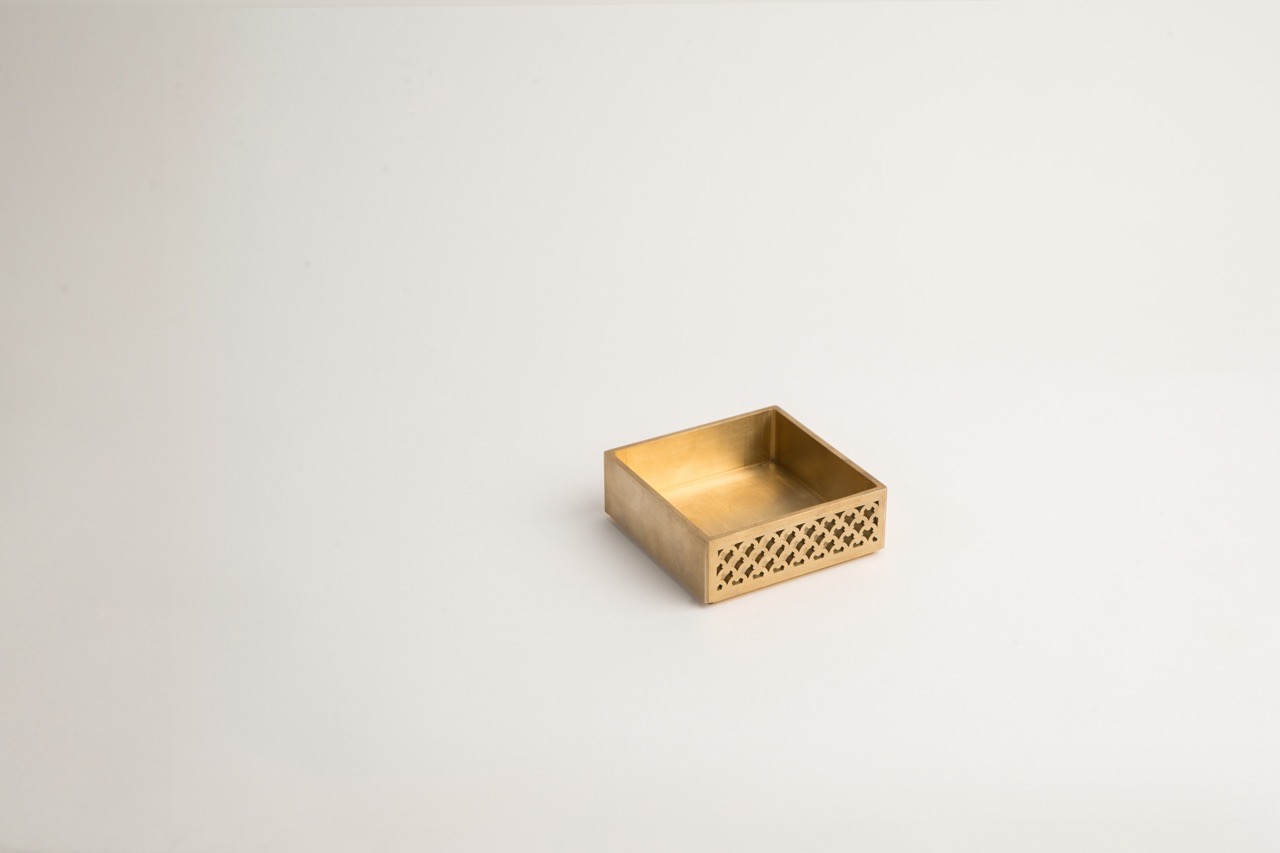 0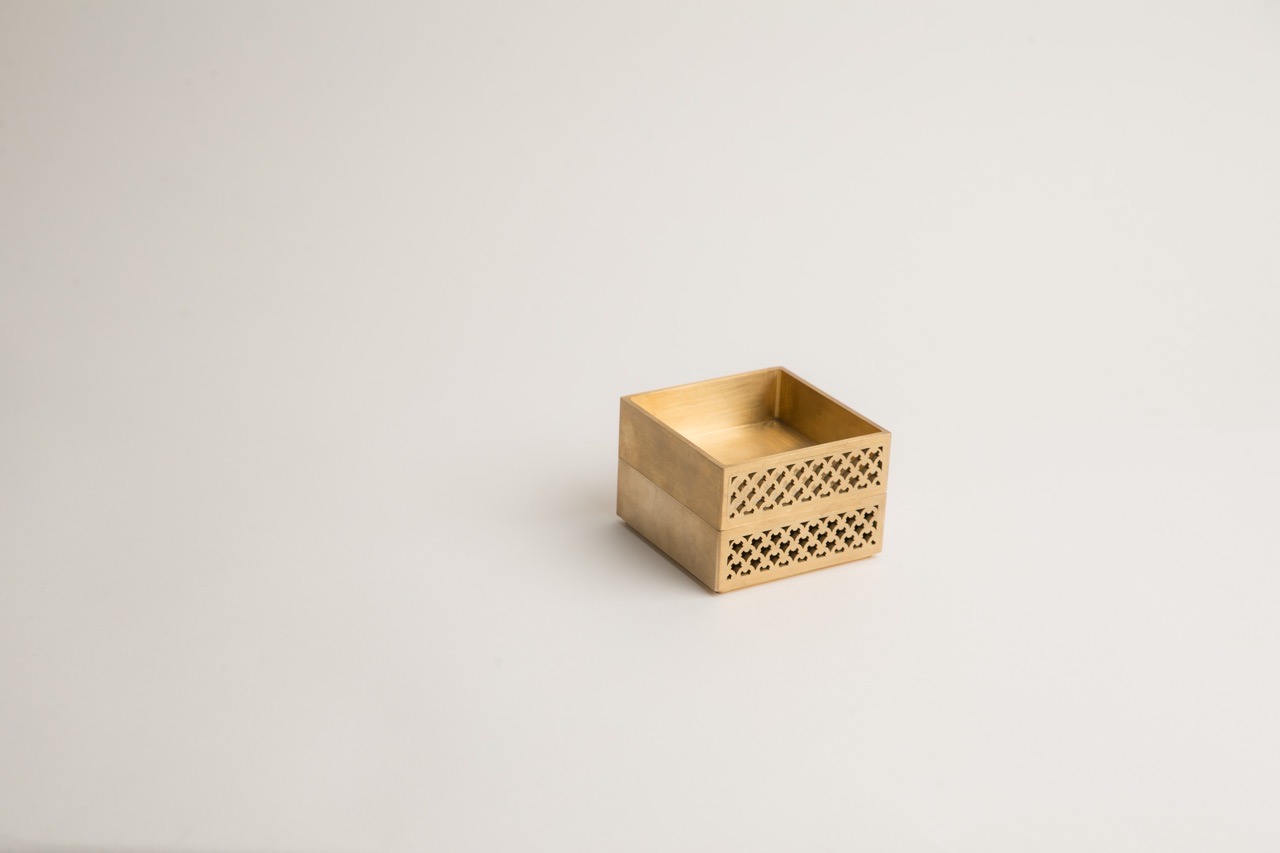 0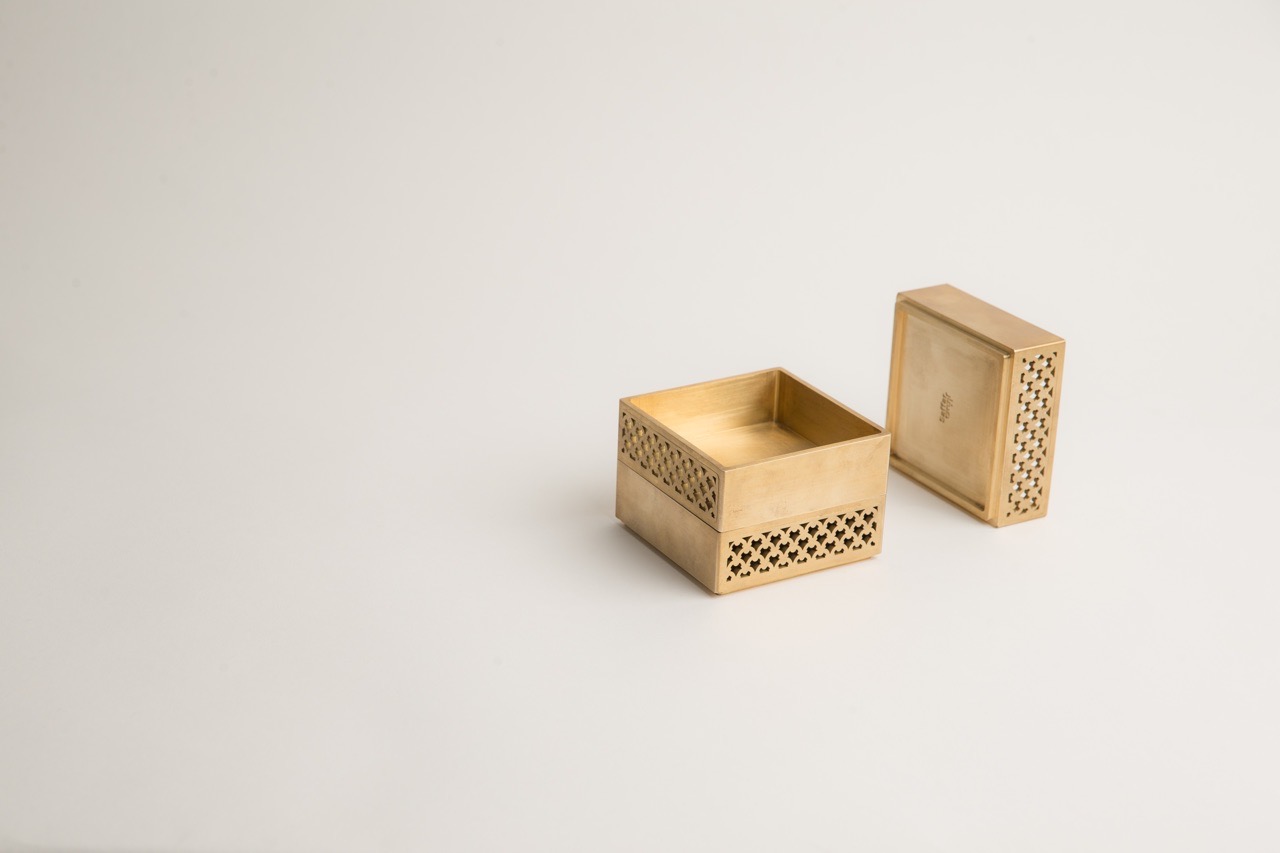 0
0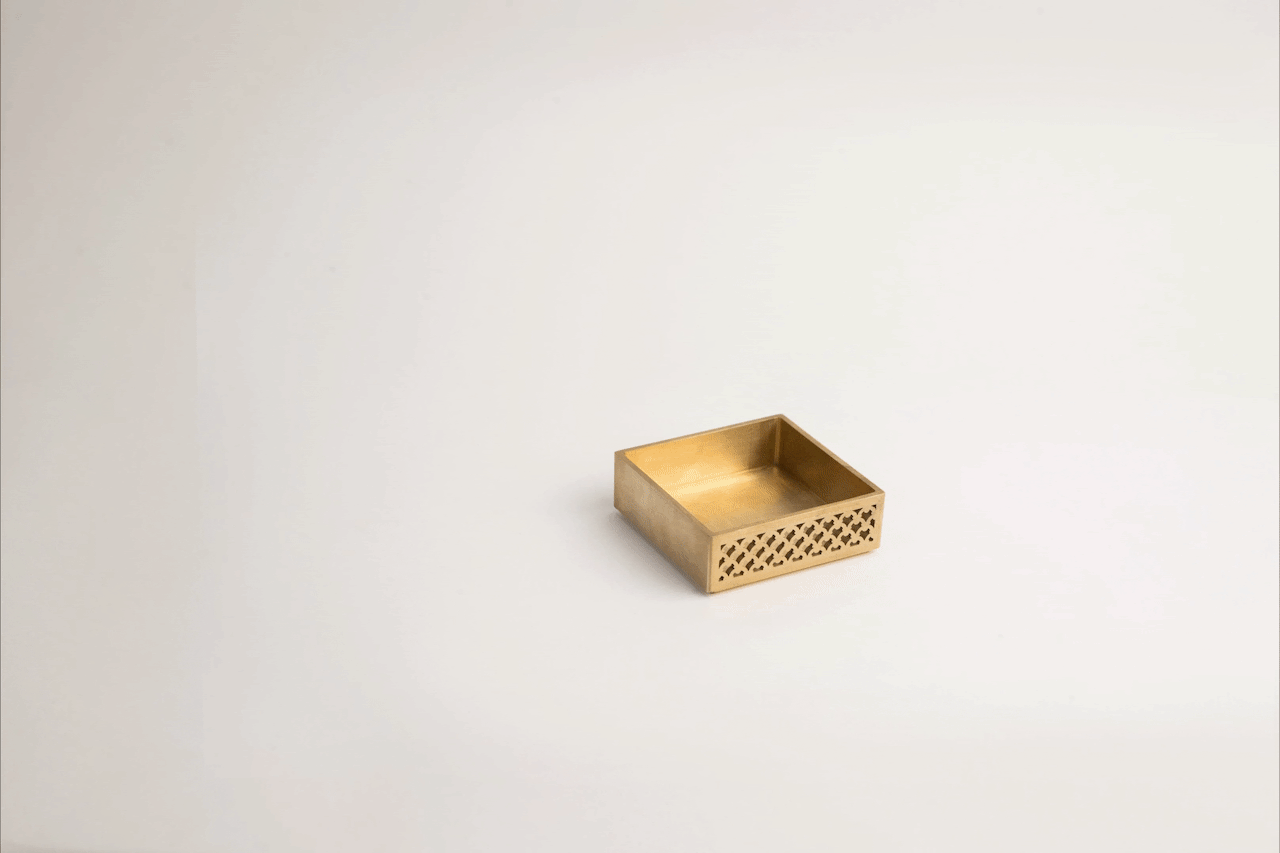 0