0
Scaffolding Table
As a developing country scaffolding is an active yet unintended part of the Kuwaiti architectural vernacular.
Scaffolding Table was inspired by Kawther's admiration for this unintentional beauty, as a large part of her childhood was spent around building sites, while her parents built their own home. Being on the construction site as a child was fantastical, as Kawther and her siblings played games and made up stories about the site they were playing on, a familiar experience for children growing up in the developing country in the 90's.
There is an inadvertent beauty in the structures found in Kuwait as they seem to push the limits of possibility and physics. The structures provide essential, functional elegance, through delicate and repetitive double tones and lines.
Four multinational scaffolding structures can be identified in Kuwait. The scaffolding pictured was surveyed to be the most efficient, easy to assemble and light weight structure. Scaffolding Table abstracts and highlights these functional structures and their delicateness into a communal dinning table, utilising the unintended beauty in a functional object.
The table is designed with pre-cast simple connection methods, which compliment local fabrication. These were inspired by the scaffolding structures, such as the levelling scaffolding jack foot. The table flat packs for easy assembly and low volume shipping.
Please contact us for sales inquiries.
Material
Brass, Steel, Glass
Dimensions
L 180 × W 90 × H 76 cm
Credits
Sand Casting | Alwafi Foundry
Metal Polishing Workshop | Alamanah
Machining | Damodaran
Photography | Baptiste Gratzmuller
Photography | Bader Al Rajhi

0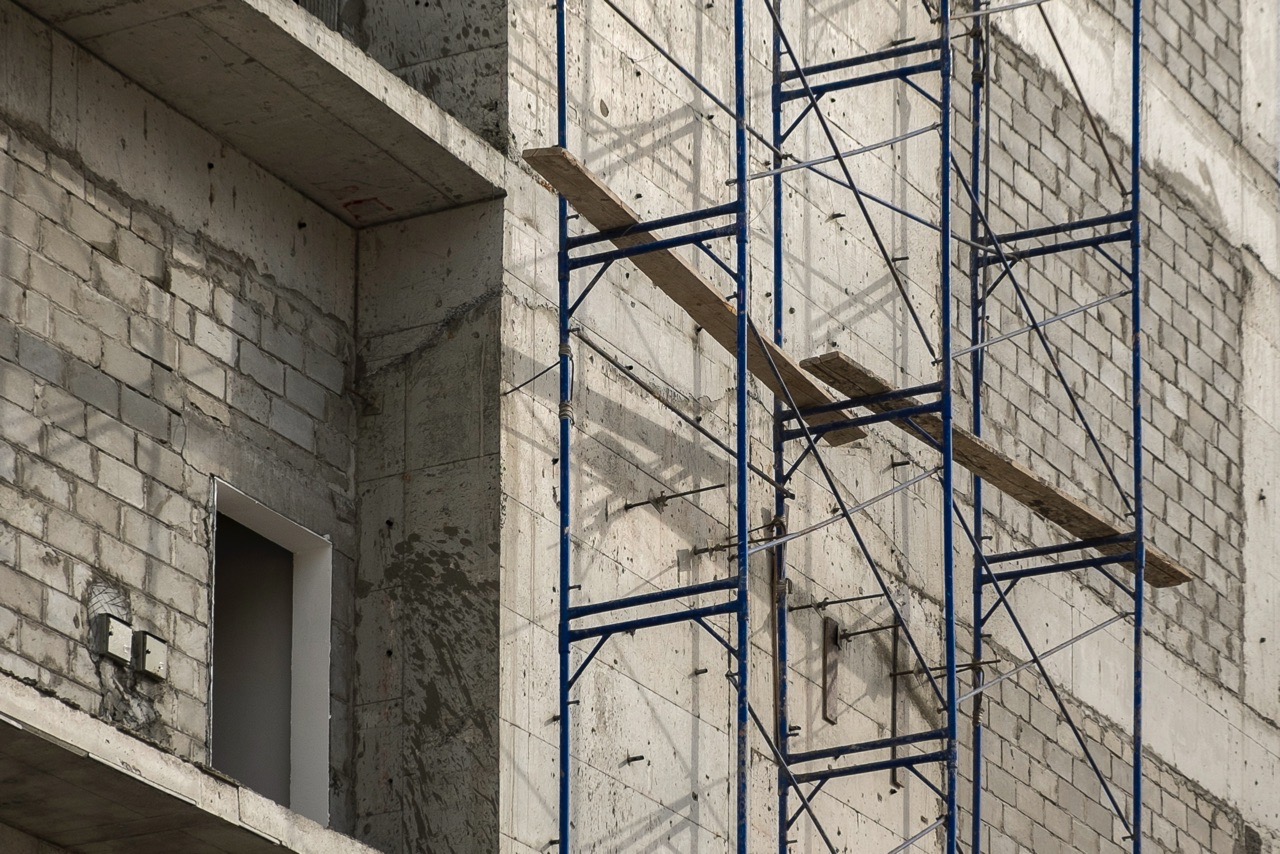 0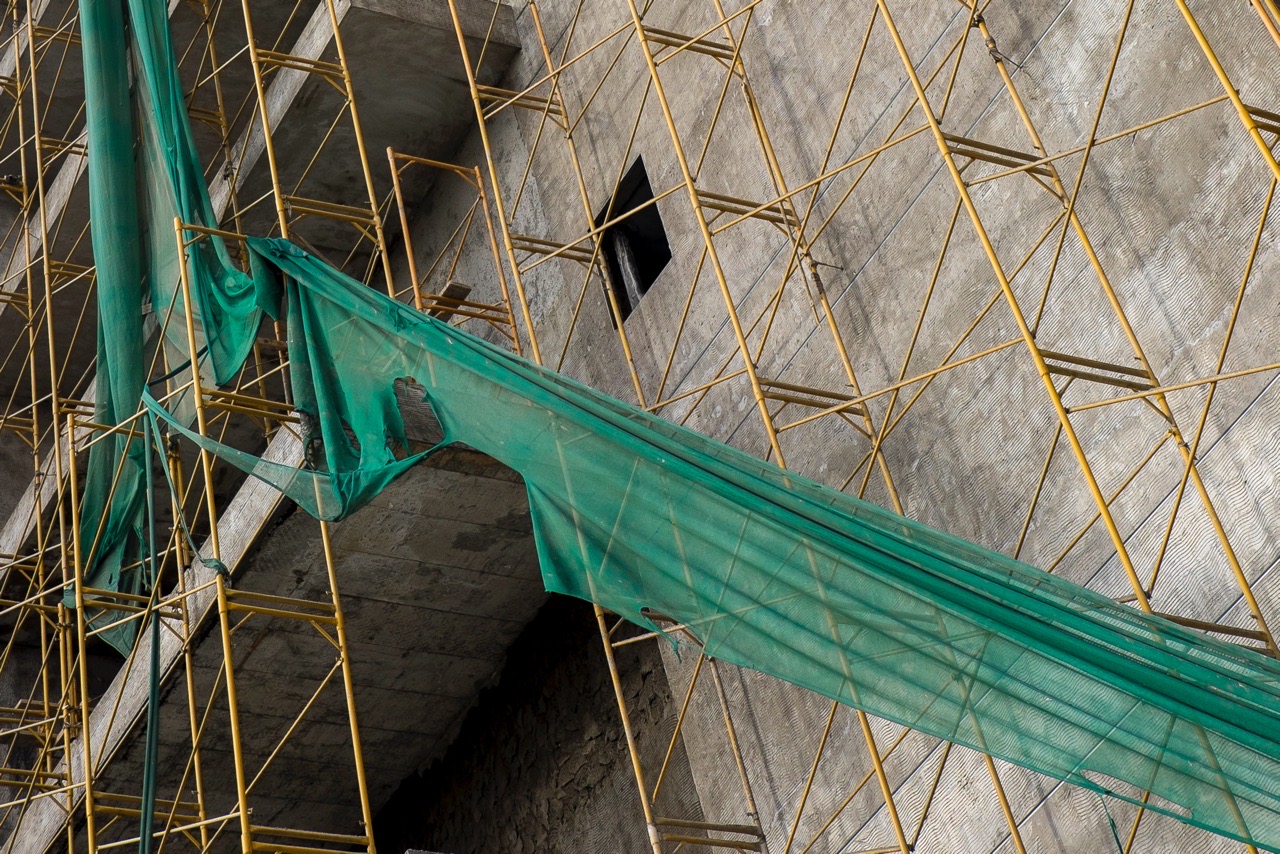 0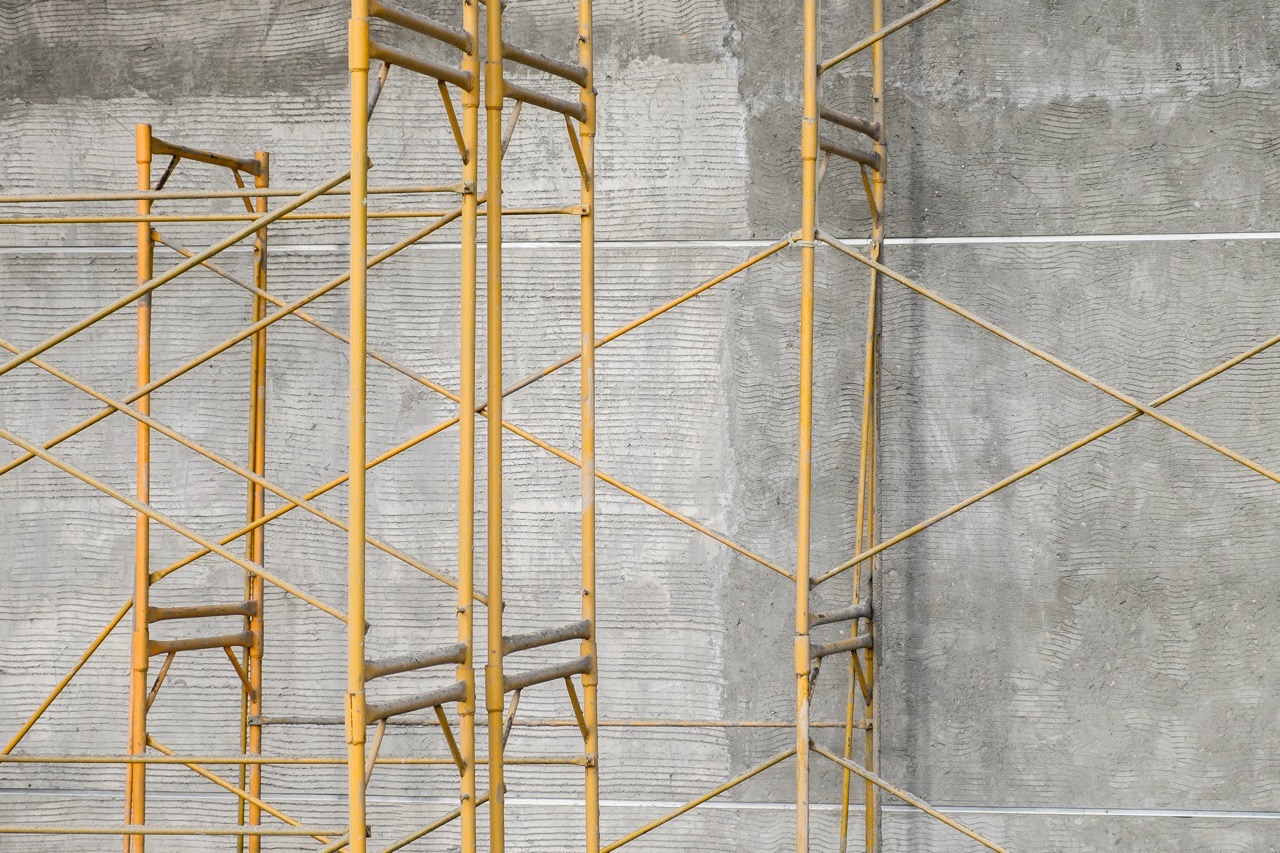 0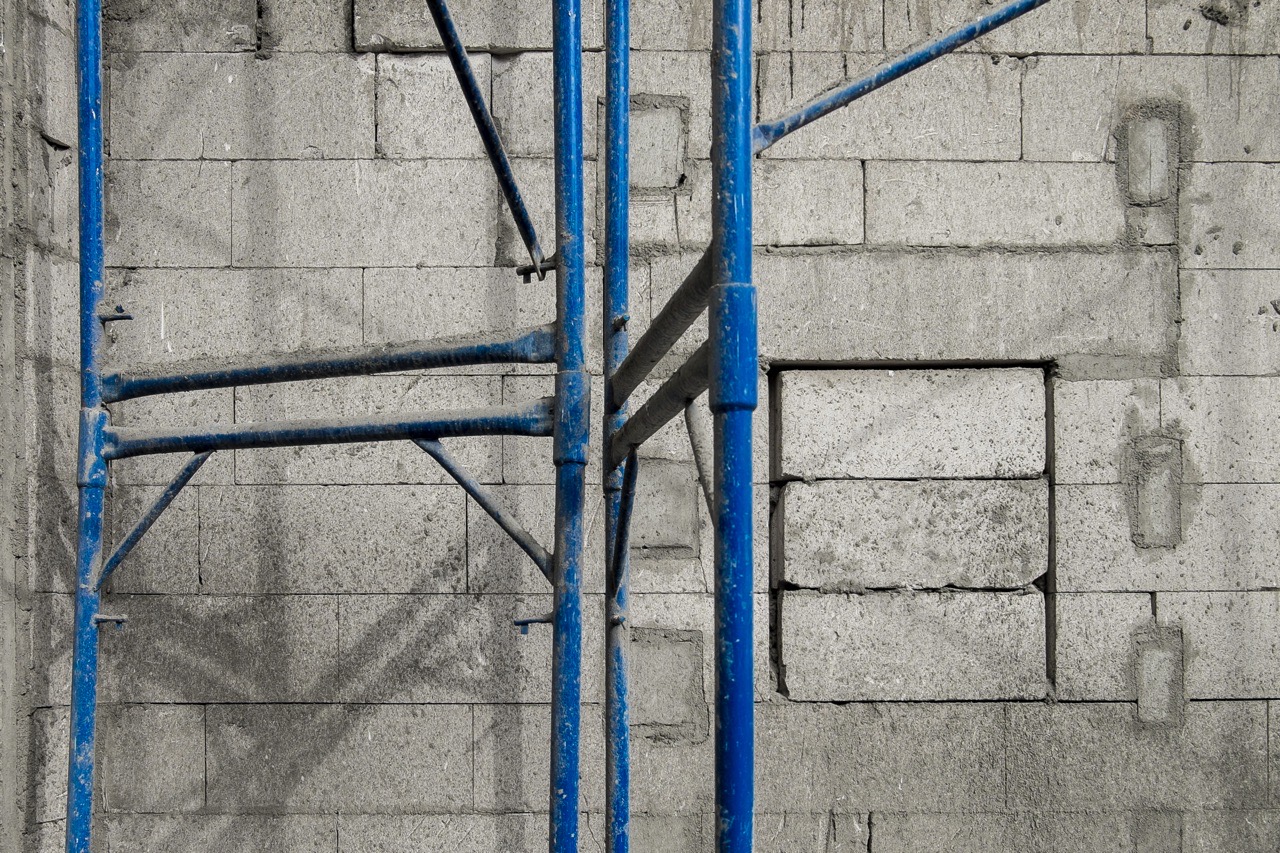 0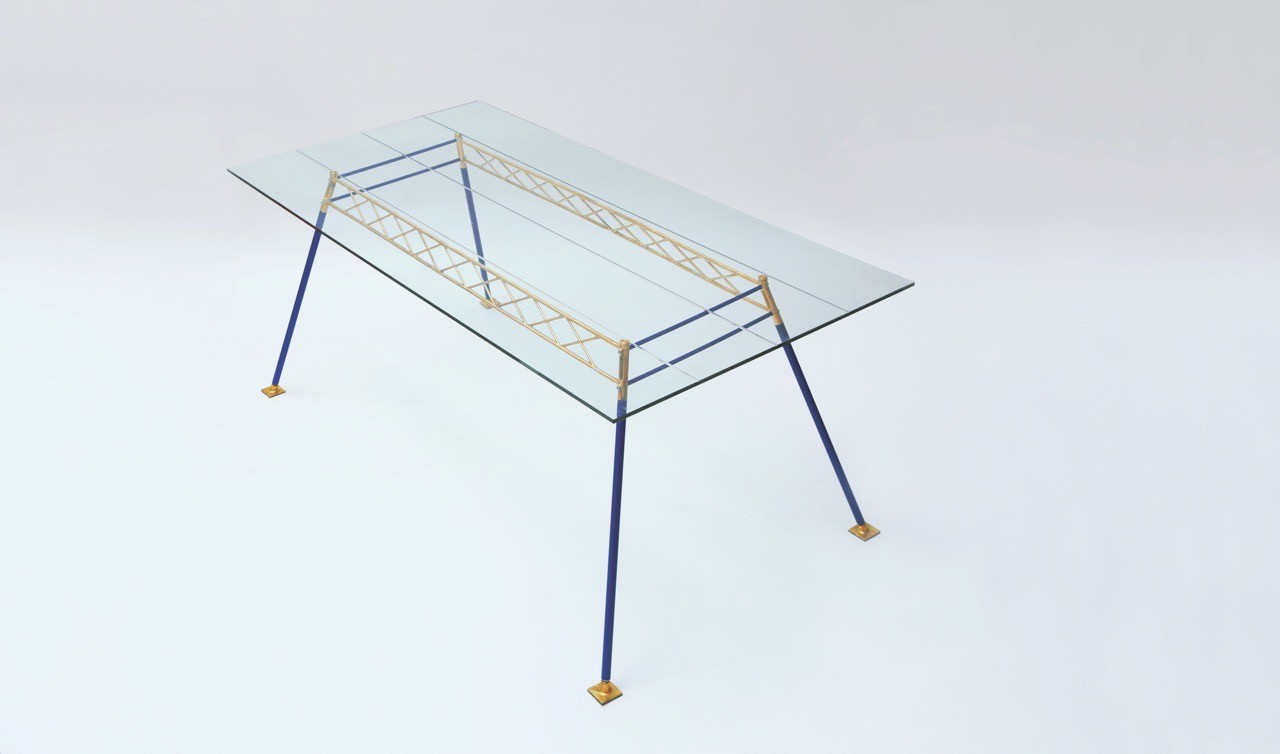 0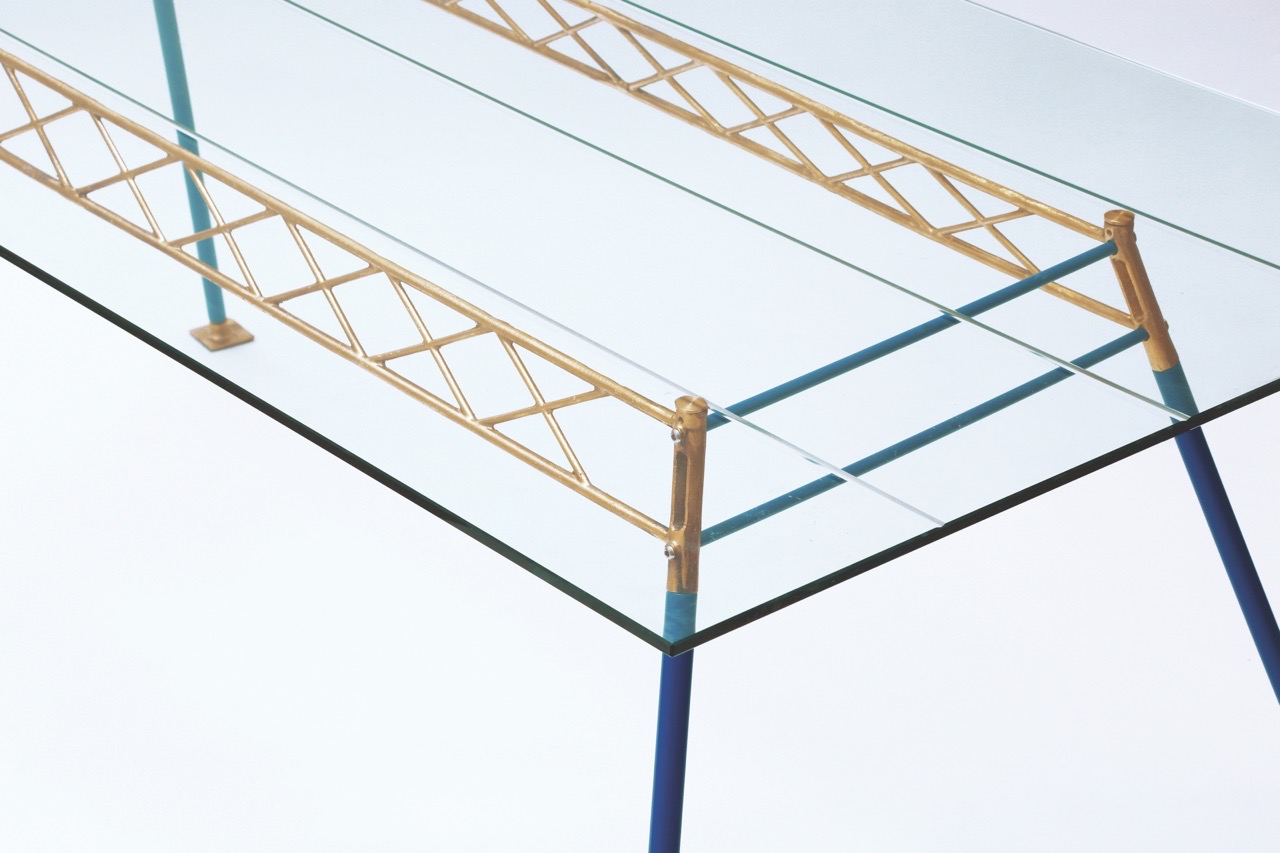 0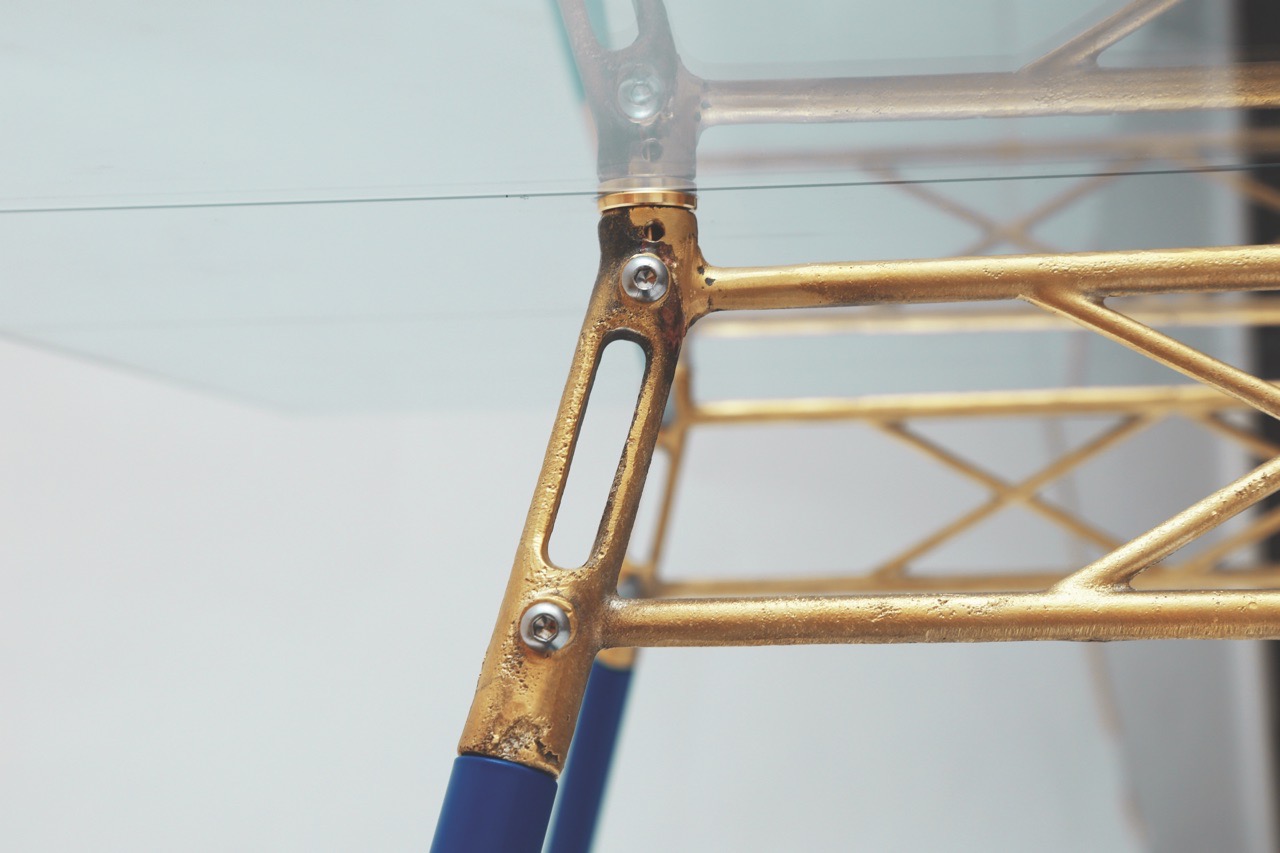 0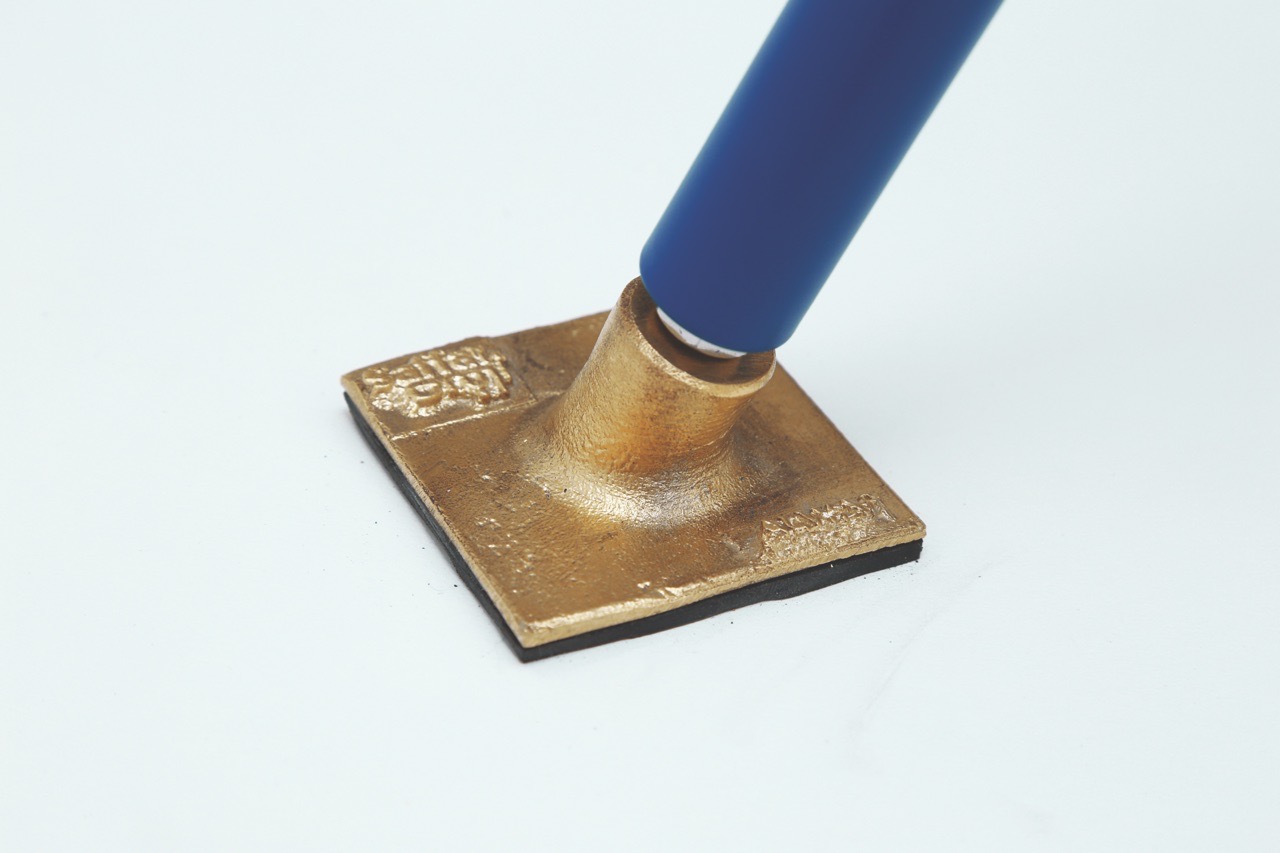 0